Hi Team,
I have vyos 1.2.8 a both the locations. Currently if you refer to existing scenario diagram; I have Azure serving 10.11.44.0/22 with AS 65515 while two locations serving AS65505 (LOC A [192.168.11.0/24]) & AS65506(LOCB[192.168.40.0/23]) respectively
I have BGP over IPsec configured on those two locations which is running fine.
Existing Scenario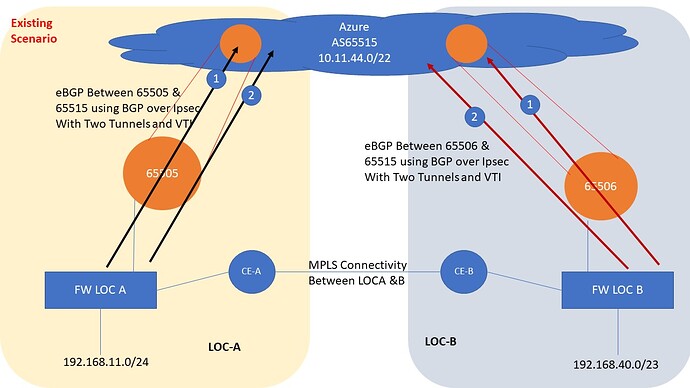 My next step is; those two locations are connected to each other using MPLS currently and being used only for 192.168.11.0/24 and 192.168.40.0/23. However I am thinking to connect those using site-site tunnel and VTI and then configure eBGP as an alternate path for 192.168.40.0/23 if my both the ISP fails at either location.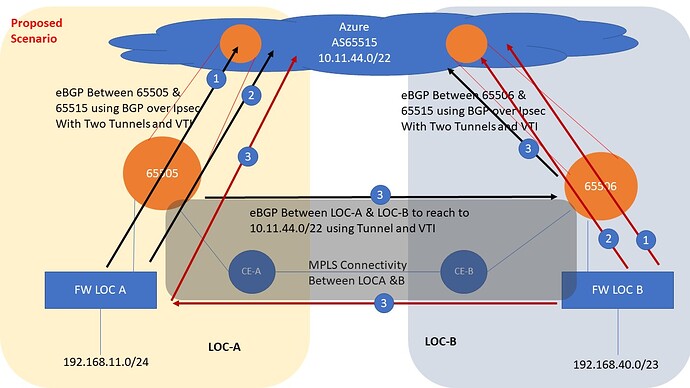 Can someone please give me suggestions of inputs?