Hi,
I have a question about OSPF to achieve a certain routing behaviour.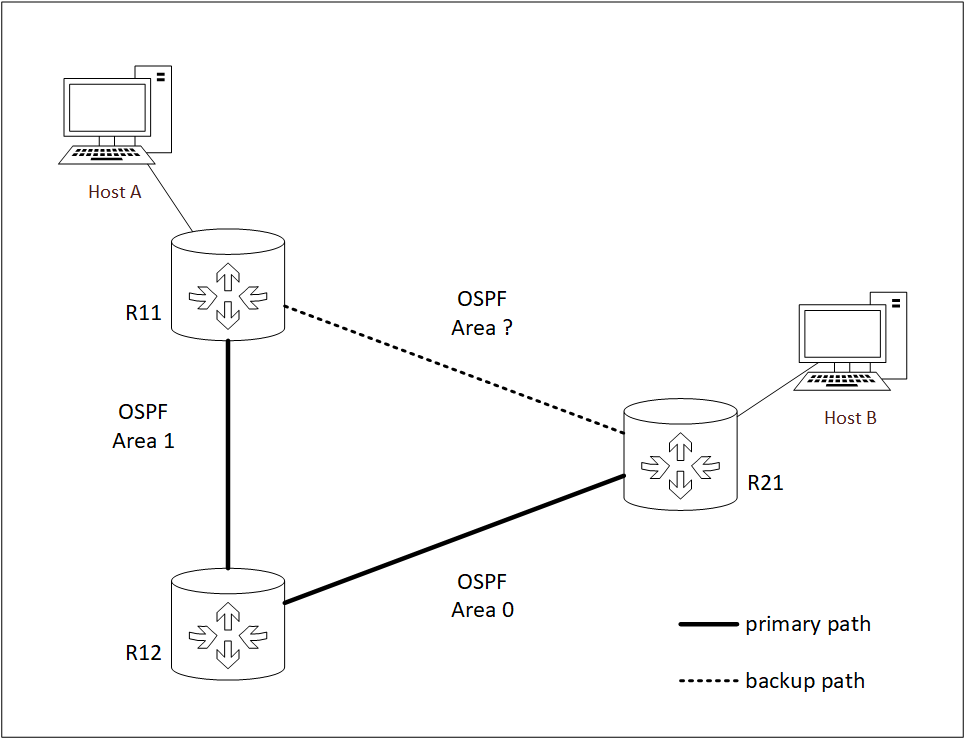 Given the example in the map above, how does the link between router R11 and R21 has to be configured so that communication between Host A and Host B always goes through router R12?
Only in case the link between router R12 and R21 goes down, the "backup" link between R11 and R21 should become the active routing path.
Thanks,
Lars