My BGP sessions are crashing since some days with state NoNeg.
After rebooting Vyos the status is on "Active" for some minutes, sending and receiving prefixes works during this time.
After some minutes state changes to NoNeg again.
No config change done since months, BGP worked flawlessly until now.
I'm currently on 1.3-rolling-202011080217, with the latest release the issue is the same.
Exaple config: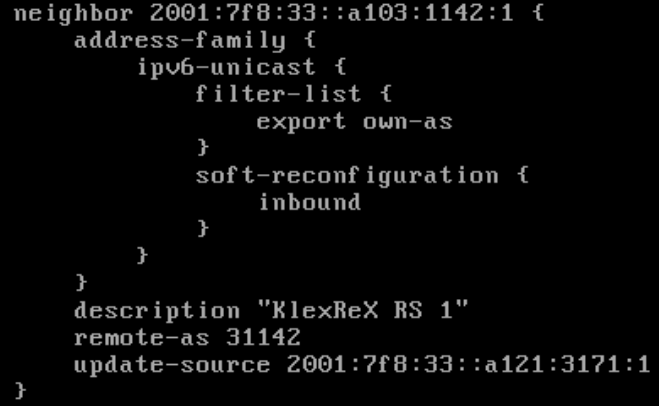 Any idea what causes this issue?