Hi everyone, I would like to use a custom kernel while building vyos with vyos-build repo. Only change is in the "x86_64_vyos_defconfig" file.
I've downloaded 4.19.0 tagged kernel from vanilla repositories of kernel and build my custom kernel using build_kernel.sh. Then I've placed .deb packages (linux-image… and linux-headers) are placed under vyos-build/packages folder. But during "make iso" it tries to use both repository version and my custom version and gives following error: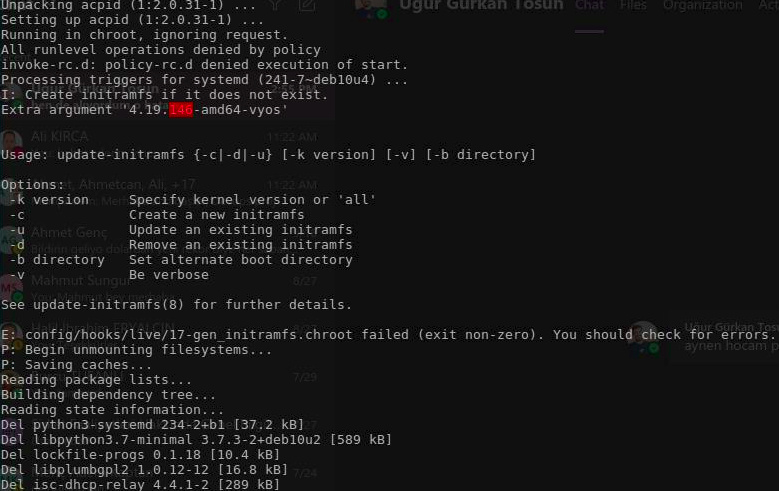 So basically I want it to use my custom kernel while making iso, any suggestions?