Hi all,
I wanted to test vyos on Google cloud platform with multiple nic.
I created 2 vyos instance :
Instance 1 - vyos1 -> 2 interface (nic0 and nic1) with VPC-1 and VPC-2 subnets
Instance 2 - vyos2 -> 1 interface (nic0) witch VPC-3 subnet
Then I do VPC peering between VPC-2 to VPC-3 and vice versa
Below is the diagram how :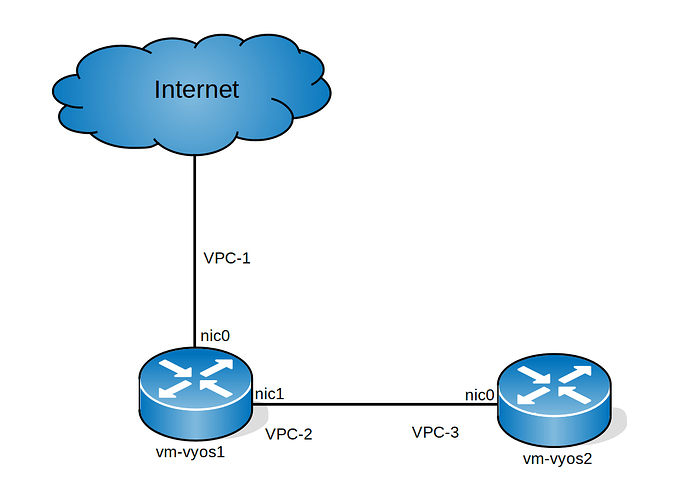 The issue is :
nic1 vyos1 unable to ping to nic0 vyos2 unless vyos1 nic0 vpc-1 peer to vyos2 nico vpc-3
Then I changed vpc-3 to vpc-2 (which means vyos1 nic1 and vyos2 nic0 are in the same subnet VPC-2). This test failed as I believe that nic0 cannot communicate with other nic
I try to follow https://cloud.google.com/vpc/docs/vpc-peering to configure routing policy (https://cloud.google.com/vpc/docs/create-use-multiple-interfaces#configuring_policy_routing) but still unable to ping. I changed ip route add with table (PBR) and doing static route as below :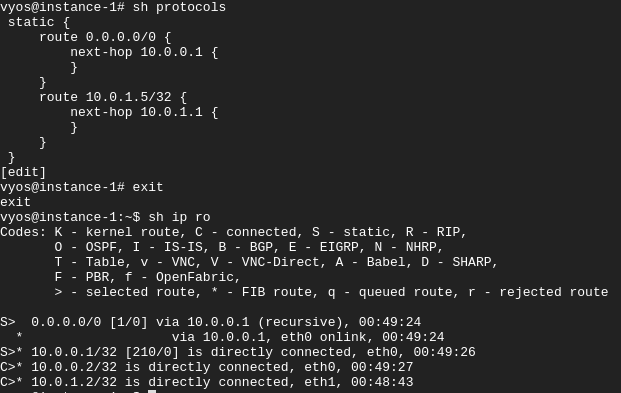 It seems static route to 10.0.1.5 not in routing table.
Please help.
Thanks