Hi all,
I notice a high cpu load after pushing data to threw the DMVPN cloud. Am not sure if it has anything to do with the VPN but the CPU load is not dropping even when hardly any packets are being processed.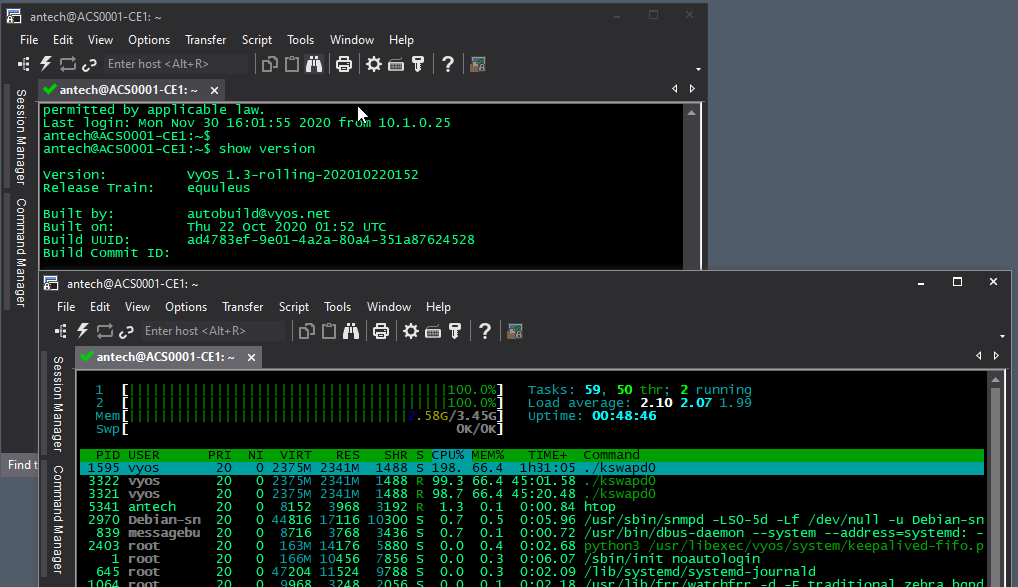 kswapd0 is asking all the cpu resources and i cant seem to figure out why this is.
Is this a bug or whats going wrong?
Gr,