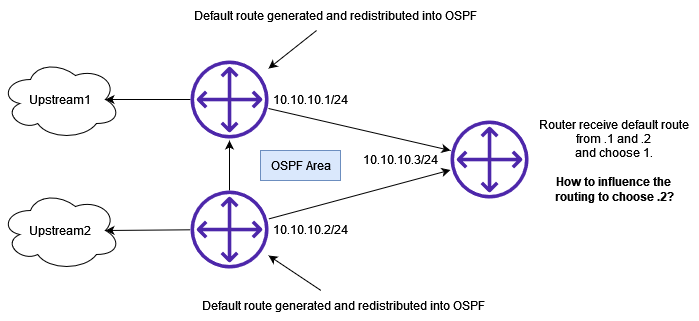 Hello,
I have a bunch of Vyos virtual router (.1 and .2) and one NSX edge (.3).
They are all on the same subnet and OSPF peer.
Both Vyos generate a default route and redistribute it to OSPF.
I am looking for the best way to influence the routing so the Edge use .2 first instead of .1
Any idea?