Hello! I encountered the following problem. I'm setting up a virtual laboratory that should have the following topology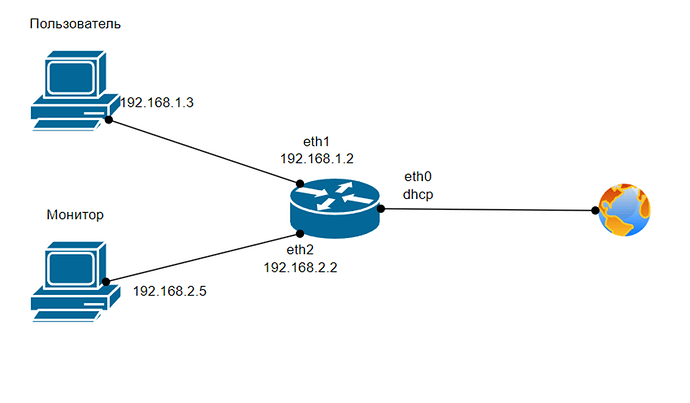 192.168.1.3 - user virtual machine.
192.168.2.5 - virtual machine with Snort and Wireshark (Monitor)
I want to monitor all traffic from eth1 using a virtual machine with Wireshark
I have configured VyOS interfaces. VyOS sees both virtual machines. The user virtual machine is configured with port forwarding so that it can access the Internet via VyOS.
I'm using VyOS 1.2.9, port configuration is below:


However, Wireshark does not see any packets on the interface that connects VyOS and the monitor virtual machine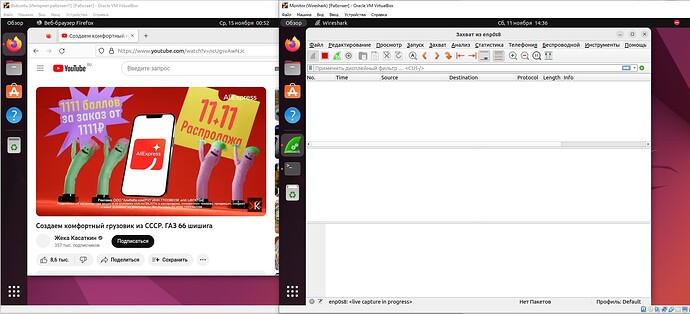 Maybe I should change the way I send traffic?