I need help to use vyos's policy route-map.
Follow to pics are what I want to do: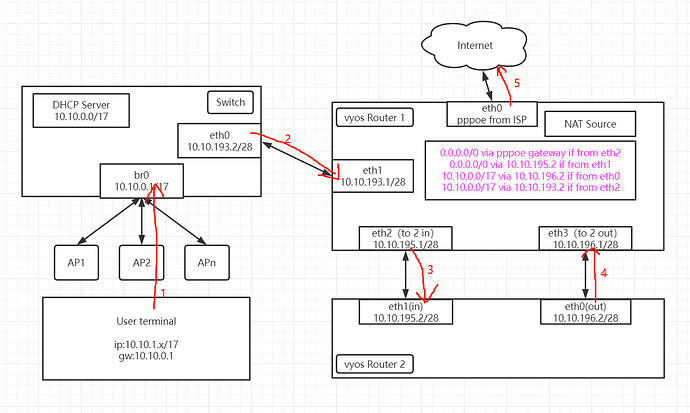 In this pic, if a ip packet with source ip(10.10.1.2) send to internet(like 8.8.8.8), I hope this packet passes through 1, 2, 3, and 4 in sequence, at vyos Router1's eth0 the packet will do source nat, change it's source ip address, then be sent to the internet.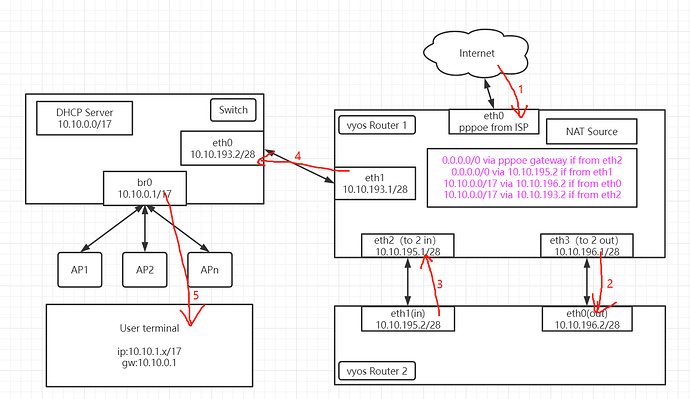 In this pic, a data packet returned from 8.8.8.8 to 10.10.1.2. I hope the packet do nat in router 1, change it's dest ip to 10.10.1.2, then passes through 2,3,4,5 in sequence.
My question is:
In vyos Router 1, can I use policy route-map to achieve my goal? If not, are there any other ways to achieve it?
Thanks for your patience