I've recently built VyOS 1.2.7. I completed both an upgrade and clean install. This release has a web proxy issue where squid is referred as "squid3" in VyOS scripts and templates while the system installation is "squid". This leaves invalid references to squid directories and files. The bug appears to be an upstream one as per the following GitHub link that contains deprecated code but highlights the exact issue.
[service-webproxy: T1977: webproxy multiple errors · vyos/vyatta-webproxy@32c9c83 · GitHub]
Output of clean install system is as follows when trying to enable web proxy.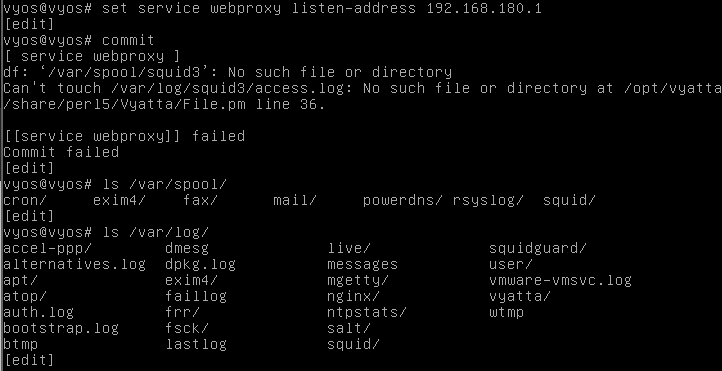 Some directories affected are:
/etc/squid
/var/log/squid
/var/spool/squid
/etc/init.d/squid