Hi,
I have an old vyos 1.2 that hang on mount boot config file.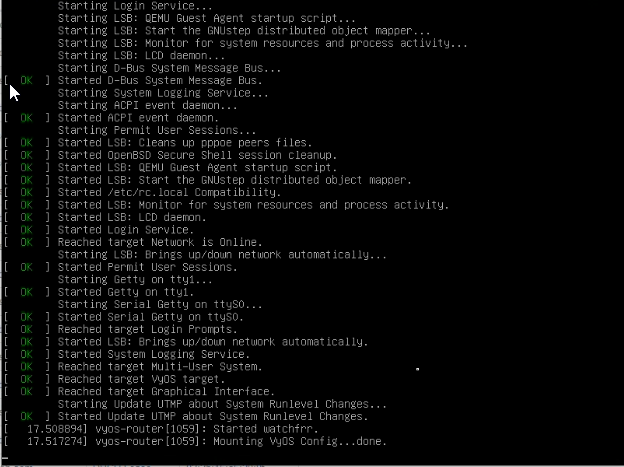 I suspect a problem with the dhcp client but not sure. After a few reboots works again

My questions are, can I switch to another tty console with Ctrl+Alt+F3? I have tried but not worked.
Any idea how to login to read log files etc?