Hi,
I am having issues with routing between two subnets in VMWare Workstation.
I have created three VNets.
VNET1 : 139.219.1.0/24
VNET2 : 139.219.2.0/24
VNET3 : 139.219.3.0/24
On the VyOS router I have assigned.
etho : 139.219.1.1/24
eth1 : 139.219.2.1/24
eth2 : 139.219.3.1/24
Everything works fine from there and I can successfully ping each of the interfaces.
Then I have added a guest to each subnet and given them an IP address and GW.
But when I log onto one of the guests and try to ping the one in the other subnet I get a failed attempt and vice versa.
What could be going wrong?
Here is my topology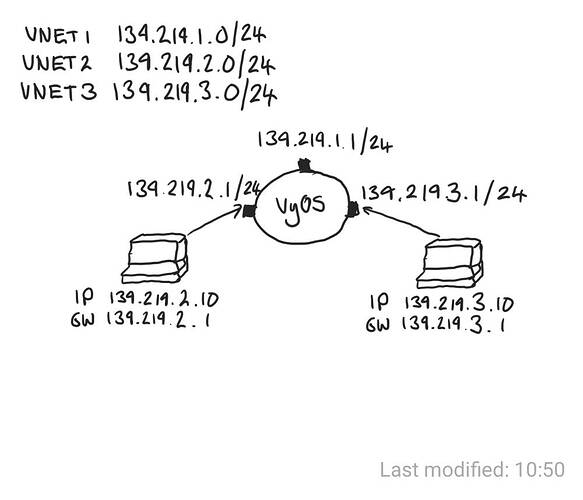 Thanks