Hi
Have tried to follow this site to site setup:
https://docs.vyos.io/en/crux/vpn/wireguard.html
But is a little bit confused about where the different ip's belong.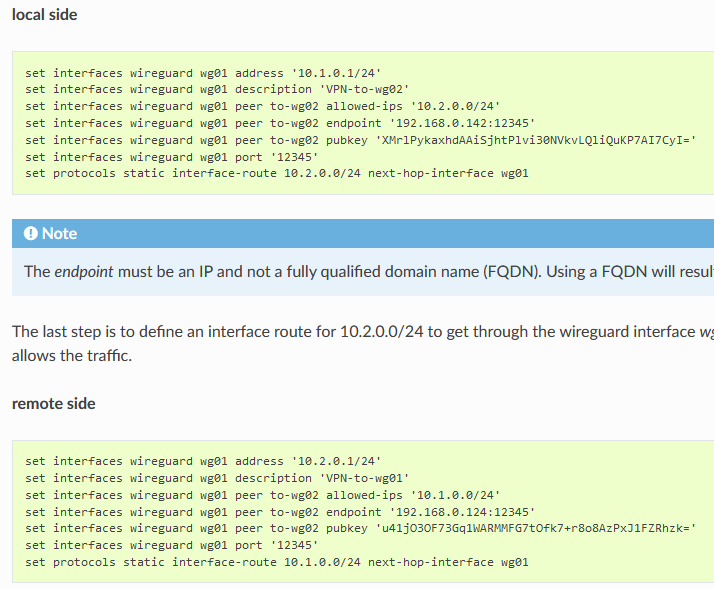 Can anyone tell me (draw a topologi) and asign the ip's from picture above (where do they belong if I want to use example to connect 2 routers over the internet.
Should wg01 be on the same network ??
This is my personal topology:


Thanks in advance for helping.
BR
OFH
Denmark