I've been testing many many things in a vm to prepare for installing on hardware. My physical machine uses coreboot (UEFI) firmware. So, I thought I would test installing in a vm with UEFI just to check it off.
I can't boot the iso. I just get this: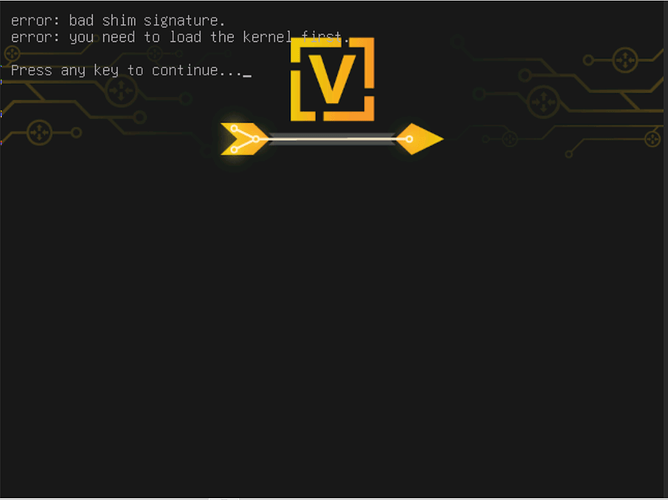 bad shim signature
you need to load the kernel first

Any ideas?
I'm on Proxmox and just selected the OVMF (UEFI) Bios option to test.